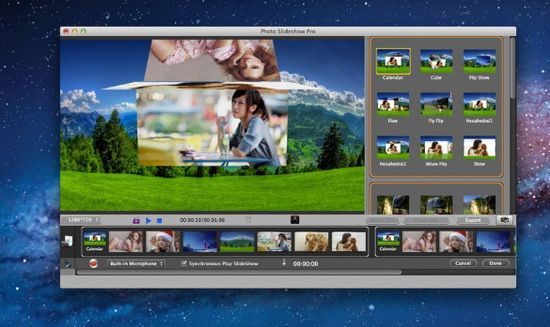 I am seriously photo-happy. I take pictures nearly every day, some of them interesting, most just to have more images of friends and family. I always bring my digital camera with me, and I love the convenience of having an SD card and memory I can clear out. It was much harder to be so quick to take shots in the days of film, and I still have canisters of undeveloped negatives sitting in a drawer in my office.
But when it comes to sharing those photos, I have usually been at a loss. Since the creation of social media, I tend to throw them into albums online and let people view them at will. But with how many I post it is getting a little difficult. I have hundreds of photos on Facebook alone, not to mention my albums on Photobucket and other sites.
It was, funny enough, an old Myspace page that made me realize the answer. I was looking through an old account I had years ago but had forgotten about. This led me to clicking on a friend's profile that was also abandoned. She had a small slideshow with photos of her family, and it hit me: a slideshow! Not the type that had been popular on Myspace, but one I could create and share in genres.
This set me out on a mission to find the best tools for making slideshows on the web. As we live in a world of mobile media, I was primarily interested in mobile apps. But I found a couple of computer-based software programs that worked better than I expected, as well.
Here are the eight best I found.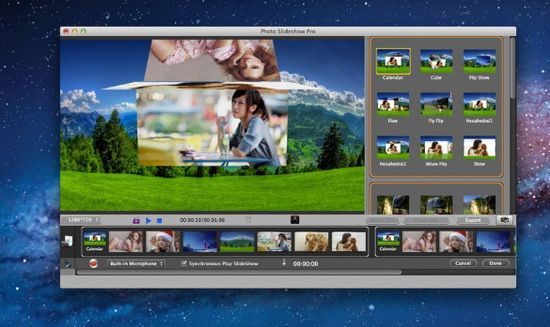 For those of you working on a Mac, this is a handy little slideshow tool that has a good number of features. They have many templates for creating your project with the minimal amount of fuss. I found that to be the best service offered by the software. The audio trimming and fade out is a little easier than with some other tools, as well. I have met a lot of people who enjoyed this tool, especially since it only costs $19.99. Even if it is a touch outdated.
If you are looking for something simple that you can use to make a quick slideshow with your favorite pictures and media clips from around the web, this one is for you. It is a free editing tool, so you won't be able to create anything too professional looking or impressive. But they are still fun, so if your only motivation is to make something to share with friends, this is a good alternative to paid programs.
Going on a trip and want to show your vacation photos in a fun way? This app is compatible with both the iPhone and the Android. You take the photos and it puts it into a single album. You can then select the photos you want, and create a simple slideshow that can be shared over social networking accounts. It is great for bloggers who want something simple they can use while still on their trip.
Rather than make a slideshow, you can make a "slidestaxx" here. It is basically the same thing, to be honest. Except you stack the photos on top of one another. If you want an example, you can see others that have been made by different members on their front page. It is free to use, and the final result is better than most free photo editing tools. You can add other media, such as videos, from around the web. Because of this, I have noticed more teachers using it to create presentations for their classrooms.

Another travel based tool, you probably already know this website for their itineraries and city information. I am speaking about TripAdvisor, which is one of the most popular travel sites on the web. They have a photo sharing tool, so you can upload your vacation shots and create a slideshow complete with maps and information to make it look professional. It is free, and really cool.
Have an iPhone, iPod or iPad? Considered one of the best slideshow apps for Apple products around, this free app is the officially sanctioned product from the company itself. It works well, with a lot of features for both creationg the slideshow with effects and music, ediitng the photos themselves and sharing them with friends. All with photos you took with the iPhone.

Drag and drop your pics into one of this apps premade themes, add some music or videos and you are done. You can try either the standard or advanced program for free, and then purchase it without a watermark for $49. A bit costly, but the end result is really nice, and their themes are well made with plenty to choose from. If you are needing to make a professional presentation, this is a nice software that is moderately priced and good features.
Taking advantage of the media capabilities with Microsoft's Siverlight application, this makes it easy for even the most technologically backward people to build their slideshow. Everything is entirely customizable through their interfacem and it works cross-browser, whether you are using Firefox, Chrome or Safari. Very cool and one of the programs I would recommend for webmasters and blog owners.
Conclusion
You can make awesome sideshows for either personal or professional use easily. These eight tools will help you do it, and within your budget...even if your budget is nothing at all! Be sure to check them out, and get started.
Jessy is the creative writer blogging for Dobovo, the free travel app allowing you to easily choose
Kiev apartments
whenever you visit Eastern Europe.
Here are
a few great slideshow-worthy sights in Kiev!